A walk around El Baix Gaià
Torredembarra lies right in the middle of the Costa Dorada.
It has excellent connections with major cities such as Tarragona, 12 kilometres away, and Barcelona, at 80 kilometres. Its wonderful climate and natural, cultural, gastronomic and leisure attrac- tions have made Torredembarra one of the leading tourist and commercial centres on the coast and have consolidated it as an outstanding holiday destination, especially for families. It originated as a village during feudal times and still retains some traces of its founders, the Romans. Thanks to its seafaring past, its cuisine is defined by dishes such as Romesco sauce, suquets (fish stews), alls cremats (fish with garlic) and our most typical dish, bull, created from tuna belly.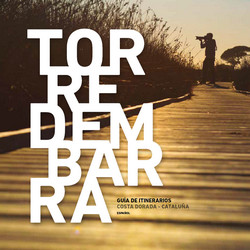 >> Download