Historic Centre of Torredembarra
The passage of time has left Torredembarra with numerous interesting buildings.
The old quarter has a wealth of fascinating architectural and artistic features that makes it the perfect place to take a cultural tour to see:
The Walls
The Castle
Special Streets
Parish Church of Sant Pere (Saint Peter)
Tower of the Vila
Antoni Roig Building
Features
Length: 2.000 meters
Duration: 1 hour and 15 minutes
Arranged guided tours: for groups in winter months.
How to get there:
Torredembarra Local bus Stop number 16 in line 1 or number 52 in line 2: "Ceip Antoni Roig/Mercat"
From de Penedès company bus stop in front of the post office.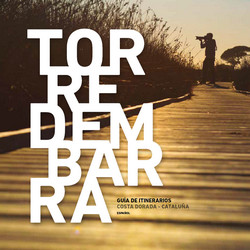 >> Download