Commerce
The town's long- standing tradition of trade is embodied in the wide range of products available in its numerous shops ad bustling markets.
The commercial axis spreads over the streets: Pere Badia, plaça Mn.J.Boronat, Antoni Roig, plaça de la Font, plaça de la Vila, as well as, street and avenue de la Sort and Catalunya.
Markets
Fruit and vegetable market
Every day from 8:00h a 14:00h
Plaça Mn. Joaquim Boronat
Weekly market
Tuesday from 9:00h to 14:00h
Parking Mañé i Flaquer
Antique market
Saturday from 17:00h to 21:00h
Plaça del Castell
Days of opening stores in Torredembarra
Business hours are the responsibility of the Generalitat of Catalonia. The current regulation is the Law 9/2011 of 29 December, promotion of economic activity.
Torredembarra is considered a tourist area throughout the year, depending on the article 3 of Decree 41/1994 of 22 February, and, accordingly, stores Torredembarra be open on Sundays and holidays of the year, with the following exceptions and considerations:
01/01 (New Year) and 25/12 (Christmas) must remain closed.
On 24/12 and 31/12 should close no later than 20:00h.
Torredembarra Department of Commerce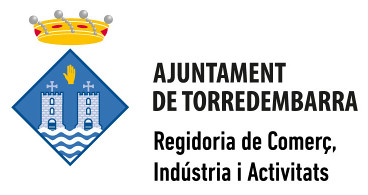 From Monday to Friday from 8:00h to 15:00h
Tel. 977 644 580

Trader association

Torredembarra has a trader association which organizes the Fair "Fora Stocks" twice a year in the town streets.