Baix a Mar and Cal Bofill Torredembarra
The Baix a Mar neighbourhood emerged once fears of piracy on the coast had dissipated. The first fishermen's families who settled here did so at the end of the 8th century. This first settlement was governed by the parish of Clarà and continued thus until the middle of the 19th century. This is why ancient documents refer to it as Botigues de Clarà (Clarà's Shacks), Casetes de Clarà (Clarà's Stands) and, later on, Botigues de Mar (Seaside Shacks). The origin of these names refers to the shacks where the fishermen used to keep their fishing tackle.
Later on, the name Baix a Mar originated to distinguish the maritime district from the so called "upper" (Dalt) neighbourhood of the village of La Torre. The shacks gave way to the first seafront houses. The urban centre started with a couple of streets running parallel to the coast and further developed later on during the 19th century, when the urban structure that has remained almost intact until today began to take shape. The growth of the district was limited for a long time by the perimeter of Els Muntanyans, the railway line and the land belonging to the company SACE.
Features
Length: 500 meters
Duration: 30 minutes
How to get there:
From the local Torredembarra bus stop at Cal Bofill and Marítima Residencial Nord
From the Penedès bus company bus stop al Marítima Residencial Sud
From the Torredembarra railway station and/or the Railway Station bus stop of the Penedès bus company. We walk about 15 minutes towards Barcelona along the seafront promenade to the starting point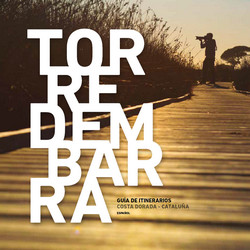 >> Download