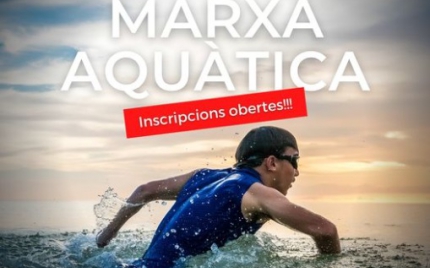 WATER WALKING TEST

What is Water Walking?

It is a physical or sporting activity that consists of walking in the aquatic environment with the correct level of immersion, that is, with an optimal water level between the navel and the armpits (minimum immersion above the waist) with or without propulsion tools, such as a paddle.
What are the benefits?

- Our body weighs half as much: no impact on the joints and a smooth progression.
- Improves our blood circulation
- The water's minerals and trace elements enrich our body, as well as the air we breathe enriched with marine iodine.
WHY DON'T YOU GIVE IT A TRY?

Price:
5€ - Adults
3€ - Single-parent and large families, retired and disabled people.
*Limited places. Registrations from June 1st sending an email to: turisme@torredembarra.cat
Activity for over 16 years old